Independent and artisan retail opportunities. Kiosks between 137 sq ft – 182 sq ft available on a flexible basis. All enquiries – HSA Retail Douglas Hogg M: 07770 926 996 E: Douglas.hogg@hsaretail.com #mearnsworkshop
Featuring:
ProPrintz
ProPrintz is a small family run business who make and sell beautiful personalised gifts for every occasion ranging from high gloss slates, cushions, mugs, adults and children's T-Shirts and much more! All products are personalised to your preference to make that truly thoughtful keepsake gift. We have thousands of designs to choose from and everything is made and ready to collect on the same day.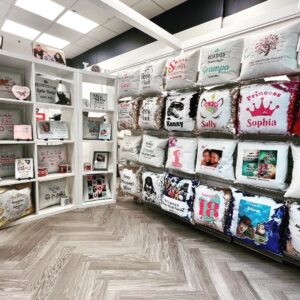 Glenwoodcraft
Hand cut wooden crafts made on the West Coast of Scotland.